The collectables in this game are pretty easy to find. You can aquire all collectables in 1 play through, regardless of important decisions you make throughout the game. Some info:


★ Collectables can be tracked through either the pause button or through the main menu under "Intel Database"

★Collectables usually dont look the same in every level. Sometime the intel will be a bag, sometimes, a doll, ect. The intel will always shine through

★ Once you pick up a collectable, you have it for good, even if you dont hit a checkpoint

NOTE:
I do realize that the collectables in the game are a cake walk so I clearly took advantage of this and absolutely crushed them with this guide. This much detail is probably not needed, but if they where any harder, this guide would not be here right now : P
Enjoy!

For the Achievement Guide and Roadmap, go HERE

For updated Decision achievements, go HERE
Chapters 1-5 Video Guide
Videos by Maka


Chapter 1 [Two Total]
1. After the mini tutorials in the beginning, before any fighting, you will come to a part where you need to locate a beacon. Right when you find the beacon, its to the left of where you first entered that small area. Look for a big map board propped up against a Humvee. If your having trouble, one of your partners will eventually say "I think you should come have a look at this". From where he wants you to go, look to the left. If you happen to trigger the cutscene, don't worry about it. You can still grab it at any time after (or before) the perusing fight.
2. You will come to a part where you are fighting enemies who are on top of a plane. Your partner will say "Maybe we should equip silencers and take them out". Clear the area however you see fit and now you must enter the plane, but first, right before you enter and go up the stairs of the plane, look to the left on the ground and you will see a red bag. This is the intel


Chapter 2 [Two Total]

1. Right when you begin, head forward and to the left. Before dropping down or killing the two soldiers, head towards the left to the blue umbrella. Intel will be on the crate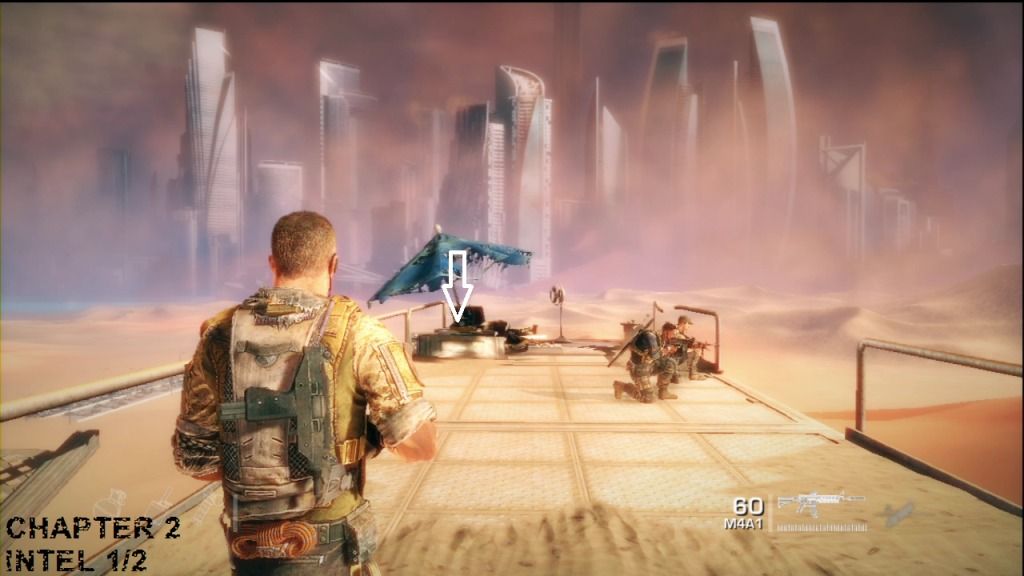 2. After your first fight in the first area, you will go down some stairs and fight more guys. This room has lots of movie cameras and looks like a production set of sorts. After your down the steps, head to the back of the room where all the cameras are. You will notice a round desk with lots of computers around it. Right in front of this desk is a small tape. Its easily missable



Chapter 3 [One Total]

1. Right after the first big fight, soldiers will throw some C4 in the room your in and you have to rush out. Do this and continue on and eventually youll drop down and come to a door that you cant enter yet. Facing the door, look to the ground to your left. Youll see a pile of jewelry. Pick it up. Make sure to do this somewhat quick because a cutscene will start once they are done talking and you cant go back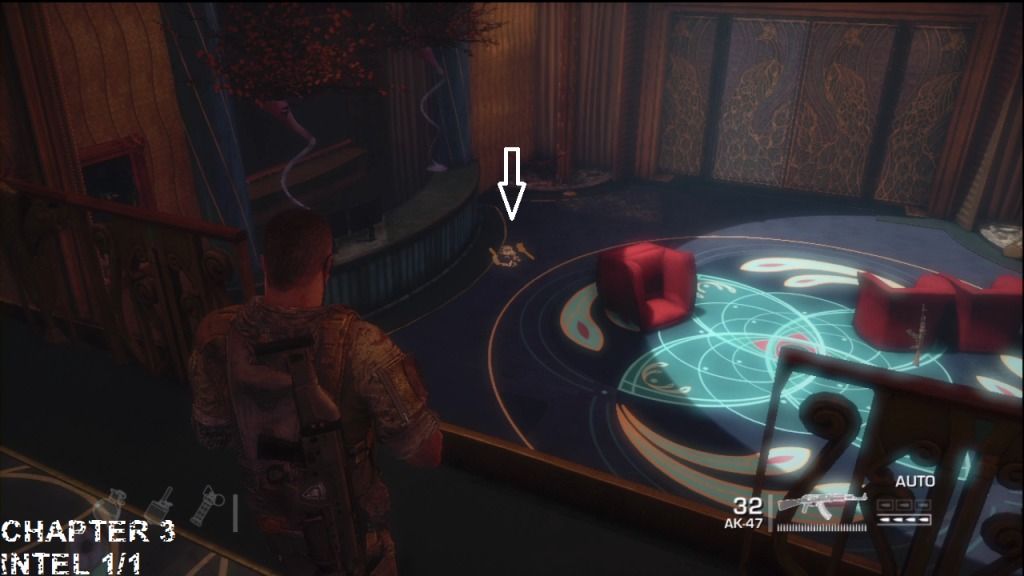 Chapter 4 [Two Total]

1. Right from the beginning of the chapter, proceed and take your first available left, and look in that space to your right. You will see a purple doll in front of the door. This is the intel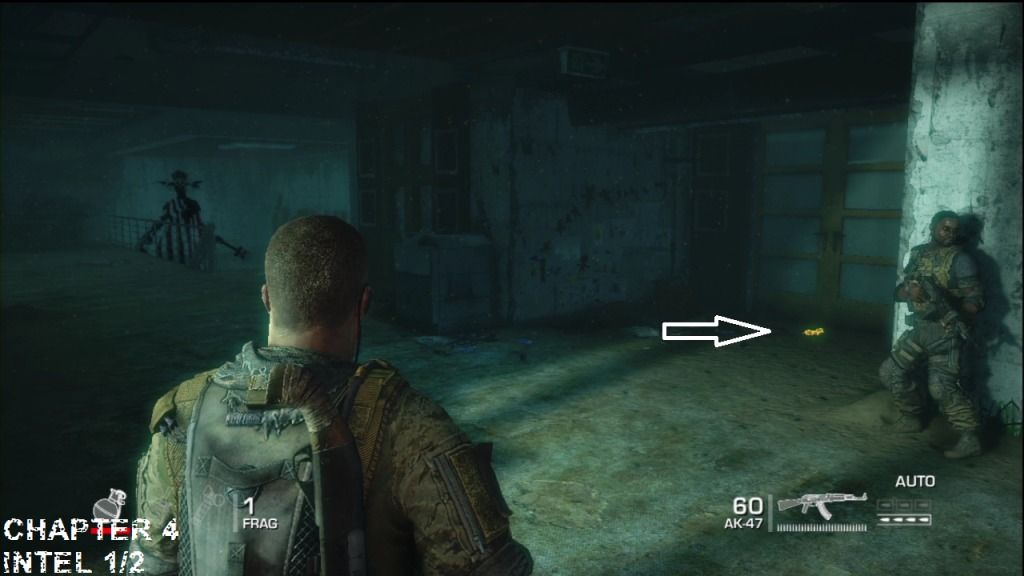 2. You will soon come to a part where you have to rappel down. Right after you touch the ground from rappelling, look to your left. You will see the intel on a table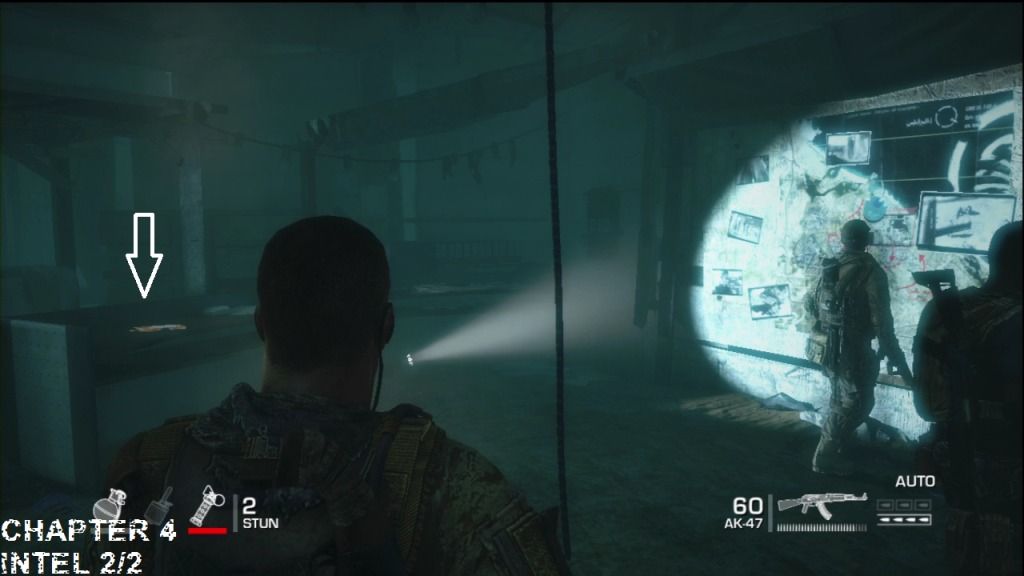 Chapter 5 [Two Total]

1. Your first main fight in the chapter will take place in the upstairs portion of the building your in. After you've cleared the upstairs, you will need to head on downstairs, still taking out enemies. After everyone is dead, an objective marker will show up. Head towards the marker, and when your about 17m away from it, look to your left. You will see double doors that are open. Go in there and the intel is right in front of you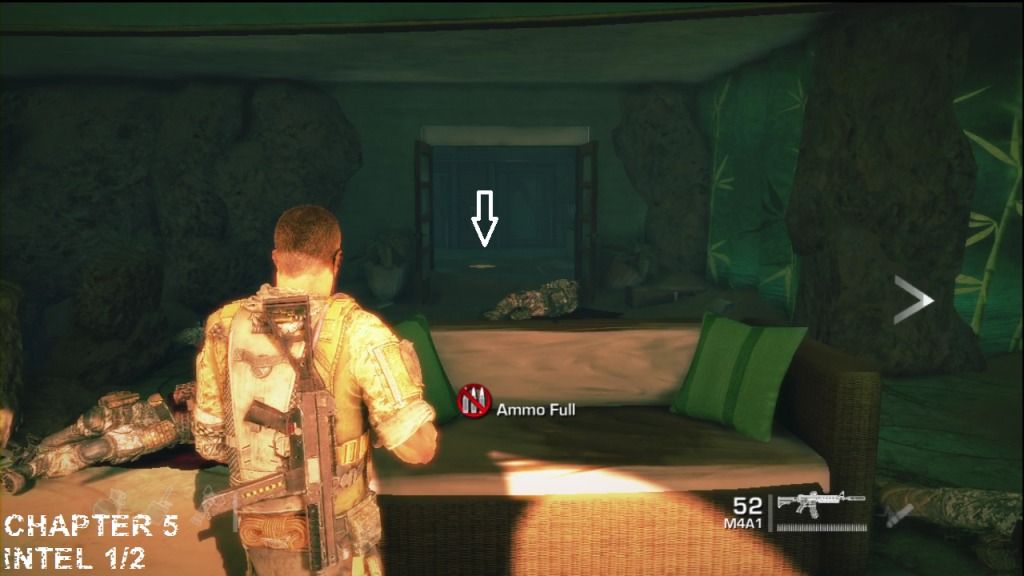 2. Eventually youll come to a part where you fall through the floor of a building, and being another fire fight in there. Once the room is cleared, proceed on and you will have to zip line over to another building. Do this, cross the ramp and head inside. As your crossing the ramp, youll see some stairs leading up. Take these stairs up and head right. Follow the path to the back and you will see the intel on the floor near the bed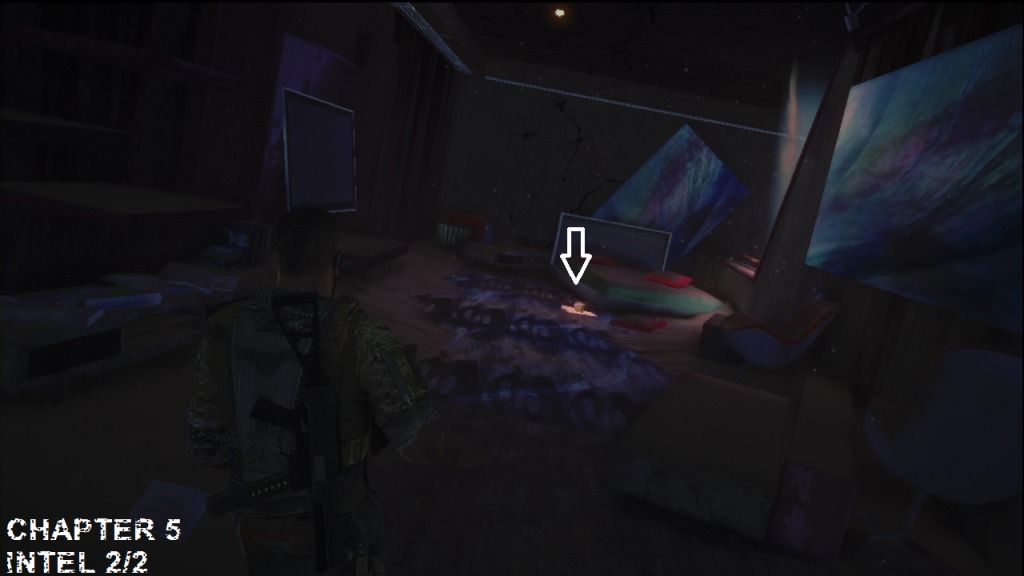 Chapters 6-10 Video Guide
Video by Maka



Chapter 6 [One Total]

1. After regrouping with your men, fight on and eventually you will come to a part where you have to provide cover fire with the turret while one of your guys blows open the door. Do this and when the door is open. Proceed through and drop down. You will now be in an area with lots of dead bodies everywhere. Continue forward until you see dead bodies sitting on chairs with green bags over their heads. If you look to the right of them, you will see a small table. The intel is on the table