Mass Effect 3's Operation: Overdrive Blasts Off Tomorrow

Written

Thursday, October 04, 2012

By

Lee Bradley

View author's profile
Operation: OVERDRIVE, the latest Mass Effect 3 bounty weekend, kicks off tomorrow.
The blurb says, "Based on intel recovered during Operation PATRIOT, we are anticipating a massive strike from the Reapers on multiple fronts. Our information officers and special-ops teams stationed behind enemy lines require immediate extraction."
Operation: PATRIOT was last week's MP XP event. The Squad Goal this week is to complete up achieve full extraction on any map at any difficulty in 20 minutes or less. Squads can be any size.
The Allied goal, meanwhile, is complete 200,000 extraction waves on any difficulty. Squads can be any size. Full extraction not required.
As ever, squad goal success grants individual players a Commendation Pack, while Allied goal success will give all players a Victory Pack.
Operation: OVERDRIVE runs from Friday October 5th to Sunday, October 7th.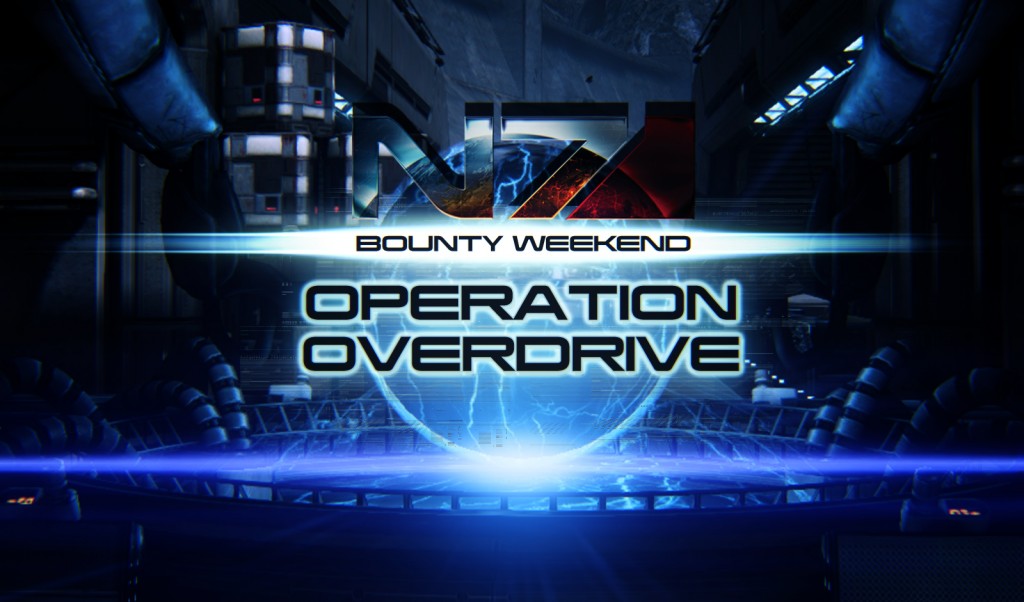 ---
---