Marvel Announce the Classic X-Men Arcade for XBLA

Written

Saturday, October 09, 2010

By

Alan Pettit

View author's profile
Back in college, I remember every Thursday I had a math class with two other friends from high school, and we'd all meet up about an hour early to hit the arcade in the basement of the cafeteria. The purpose of this trip was to feed the X-Men arcade cabinet dozens of quarters as we tried in vain to make it to the end of the game before running out of money. Our only successful attempt put us all in class twenty minutes late. So worth it.
Now I am glad to know that we can relive those glory days even though we all now live in different states, as Marvel announced today at the New York Comic Con that an updated port of that classic arcade beat'em up will be coming "soon" to the Xbox Live Arcade, with full multiplayer support over Xbox Live.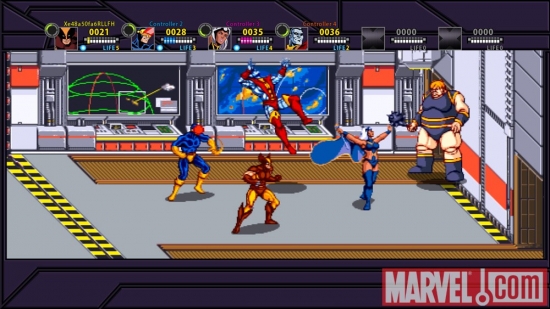 "Welcome... to die!"

---
---